STOP WASTING YOUR TIME AND MONEY ON INCOMPETENT WEB HOSTS
GoDaddy is the slowest, most insecure, worst WordPress hosting you can possibly choose…Overall, GoDaddy's WordPress hosting is a poor choice considering their lack of speed, security, support, and WordPress features which are overpriced (the summary of this review).

Tom Dupuis, Online Media Masters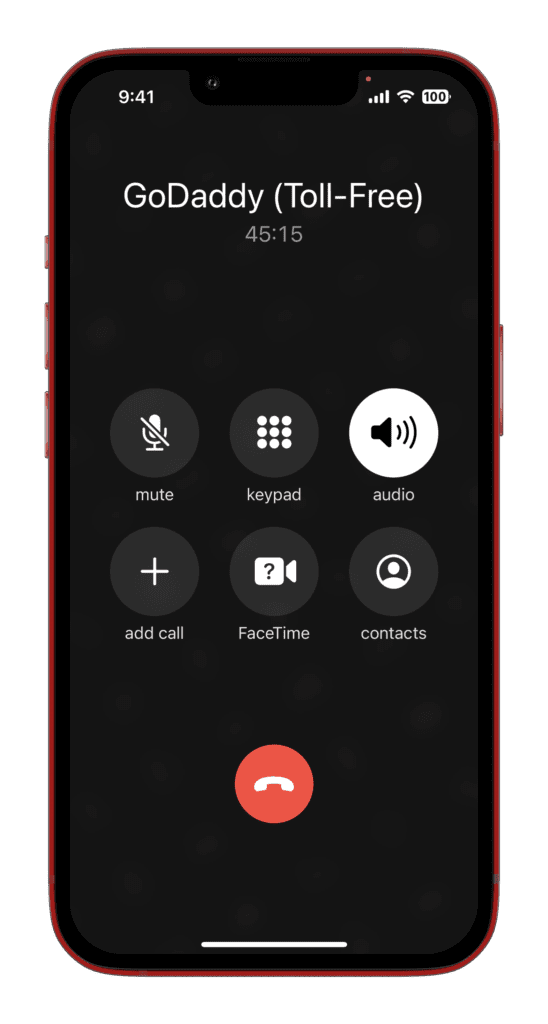 Why we think you should get the f*** off GoDaddy
At Smashstar Media, we have supported small businesses and nonprofit organizations for the last 10+ years. Some of those clients used to be hosted with GoDaddy, and some of them still are today. After witnessing first hand GoDaddy's mediocre service, insane billing, anti-competitive practices, and useless support, the last straw has broken.
We're done. And we want to help as many as we can leave them, save money, and be happier.
IMPORTANT: Smashstar Media is no longer affiliated with GoDaddy, GoDaddy.com, or GoDaddy Operating Company. We are reserving our right to speak freely on this matter based on our own experiences using their platform and speaking directly with support agents and managers. We have also included quotes from our respected colleagues in this field with references provided.
Things get ugly…fast
Almost a decade ago, Smashstar Media became a GoDaddy affiliate to more easily support our clients and provide best-in-class services. Within the first year, we had already realized how big of a mistake that was.
It started (for us) when GoDaddy purchased the company behind one of our primary tools, ManageWP. That's how we used to send clients our fancy reports and website stats. Well when GoDaddy took over ManageWP, things stopped working…
Plugins no longer updated as scheduled
Backups continuously failed, and those that work became corrupt
The "updated" ManageWP worker TOOK DOWN ALL OUR CLIENT SITES… DAILY
GoDaddy LOWERED their server resource limits to "fix" the ManageWP issue
Prices were increased, then increased again, and again, and again
Many "included" features were silently removed over the course of a few years and tacked onto our clients' bills as separate services – without their permission or any notification
The Delegate Access system (what we used to manage accounts without asking for a password) was completely nerfed – not even their support agents could use it. GoDaddy actually told us to STOP USING DELEGATE ACCESS AND ASK OUR CLIENTS FOR THEIR EMAILS AND PASSWORDS
Our paid, "pro-level" support was dissolved – to this day we wait in the phone queue with everyone else… sometimes we're lucky and it's only 30 minutes of holding, other times it literally tells us we'll be waiting "about 20 hours"
Any domains our clients (or our staff) explored through GoDaddy's portal, would suddenly become unavailable just in time to receive an email from GoDaddy saying "don't worry, you can buy it from us" for up to 1000% markup
GoDaddy 365 – "it's a trap!"
I actually like this name, because it paints a picture of the total experience you'll have if you purchase Office 365 from GoDaddy – You'll be spinning in circles trying to reset your email password or any of the other basic features that every other provider includes or simply doesn't hide from you.

Evan Jensen, Smashstar Media
Speed Run… why Office 365 from GoDaddy sucks:
Overpriced for the limited feature set they provide
They remove standard features from Office 365
Need to reset your password? Good luck!
2FA is nearly impossible to configure
Some of your mailboxes may be in a separate tenant
And when you realize how much you're being overcharged and try to switch to another 365 provider, THEY DELETE ALL OF YOUR MAILBOXES, USERS, and SETTINGS. Don't like that? GoDaddy will happily offer to migrate your mailboxes and users, but from what we've read from people who have gone along with this, it usually doesn't work; They tell you everything was migrated, shut down your account, run their script that deletes EVERYTHING, then leave you to find out most of your mail is missing when you sign into your new provider.
For the record, none of this is necessary. It's just another tactic GoDaddy uses to trap you and continue collecting your money. We actually now have a tool to "de-GoDaddy-ify" any 365 tenant, so we know first-hand that it's possible to escape them. You can even ask Microsoft yourself!
Just like with cellular, unlimited is a lie
Not a single one of GoDaddy's "unlimited" tiers of services appears to provide true, unlimited access. For example, at almost $40 a month for an "unlimited" Linux hosting account, they actually limit the I/O – meaning if your site gets just one more visitor over the limit, everything stops working for the rest of the billing period. Yeah, really.
We learned this the hard way when one of our clients – a food pantry – noticed more than half of their monthly donations were unaccounted for, some of them even cancelled. Why? Because their site got a little more busy than usual, so GoDaddy started blocking traffic – including Stripe's API which they use for billing/donations.
What was GoDaddy's response to this? "Hmmm… this is by no means a complex or super busy site, but the only way to keep it online is to upgrade your plan." Right. Upgrade, AGAIN. So they did, and guess what? It kept happening.
It's not just us
Google "GoDaddy" and you'll see more of what we're upset about…
I wasn't ranking with search engines. I wasn't getting phone calls. Now that I've moved by website to another hosting provider, it's a whole new ballgame.
…
For years I grudgingly paid more and more to GoDaddy. I paid more and more for stuff that I thought was supposed to be included. Or should be included for the high prices I was paying! But I had no choice but to keep paying. How was I going to move my website? How would I switch from GoDaddy?
I'm not a technical person. So switching seemed like a lot of work. Like, what's a DNS entry? What's an MX Mail host? And what if something went wrong? What if my website went down? What if I couldn't get it back…
These questions haunted me. I realize that — on purpose — they made the process of switching your website over to a new hosting provider like stealing the Mona Lisa.

Steve Yanor, Sky Alphabet Social Media
As a developer, I have tried very hard to avoid dealing with GoDaddy. But as a freelance developer, sometimes you gotta go where the clients are. I've taken on several clients in the last year who have existing sites on GoDaddy because I didn't find out until it was too late, or because I liked them and/or had a personal interest in their project or mission.

So I've had several occasions in the past year to confirm that no, it's not my imagination, GoDaddy really sucks.

Cronda Adair, Kraven Digital
A lot of people feel they shouldn't support GoDaddy because GoDaddy CEO Bob Parsons shot an elephant; others aren't fans of GoDaddy's sexist advertising. You can argue the ethics of the death of that particular elephant or the merits of their ads all you want, but a dead animal isn't necessary to make anyone want to leave GoDaddy behind.

Adam Dachis, LifeHacker.com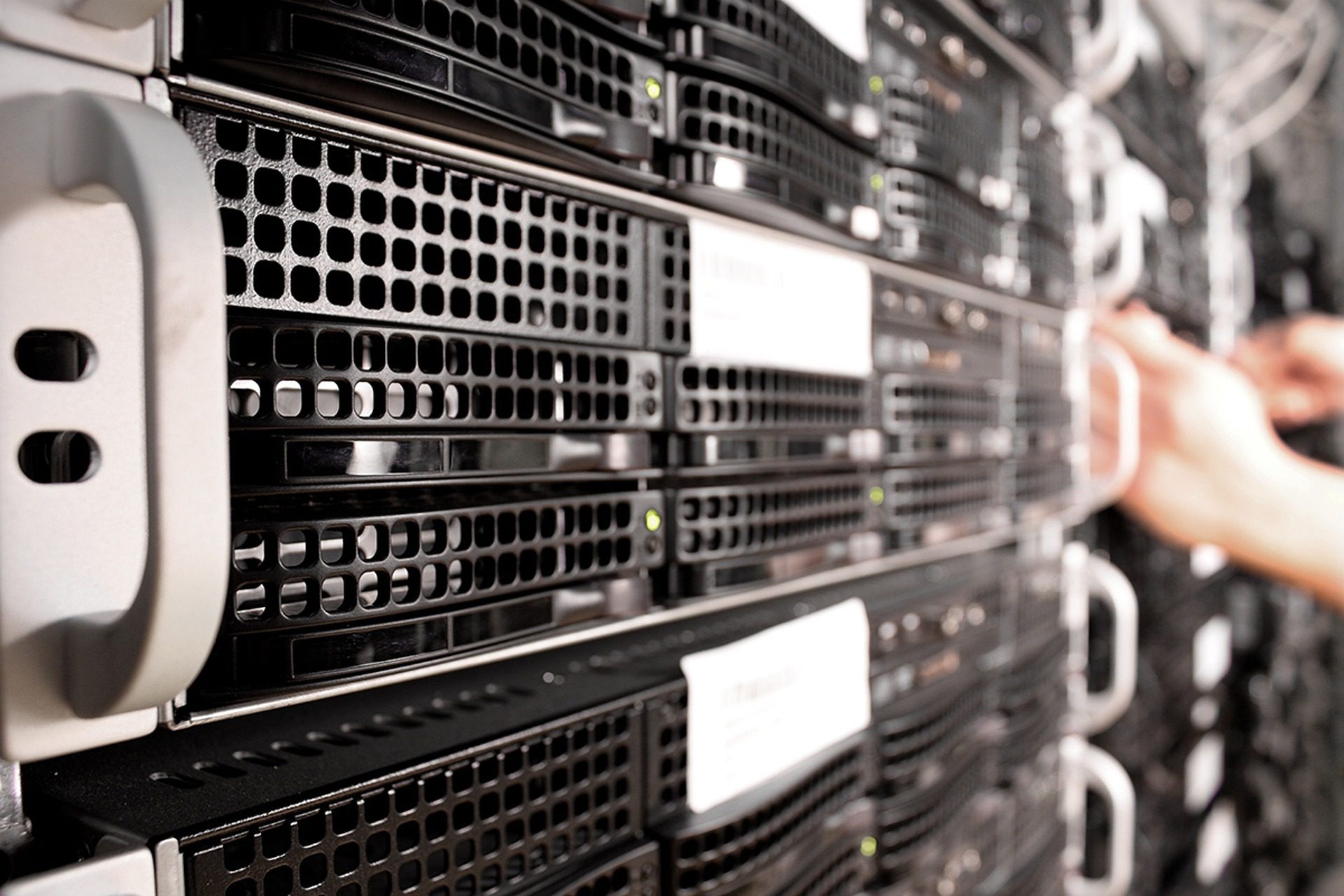 Why GoDaddy's Hosting Sucks
GoDaddy is so bad*…
*in our opinion 😉
We'll help you move your WP site off of their "hosting" platform and onto any other – even if it isn't ours! And if you do switch to us, we'll give you credits to make up any cancellation fees.
Do yourself (and your company!) a huge favor – stop wasting time and money on half-baked and half-assed web hosting once and for all – you won't regret it.
Editor's Note: This campaign is being launched half a year early out of spite over the THOUSANDS of dollars GoDaddy has stolen from our clients while providing sub-par, usually broken services. Additionally – and we don't take this lightly – we are announcing that our teams will no longer support websites hosted on GoDaddy. That includes their "Managed WordPress" service, as well as their traditional cPanel "Linux Hosting" and related services.
The GoDaddy word mark is a registered trademark of GoDaddy Operating Company, LLC in the US and other countries. The "GO" logo is a registered trademark of GoDaddy.com, LLC in the US. Copyright © 1999 – 2022 GoDaddy Operating Company, LLC. All Rights Reserved.